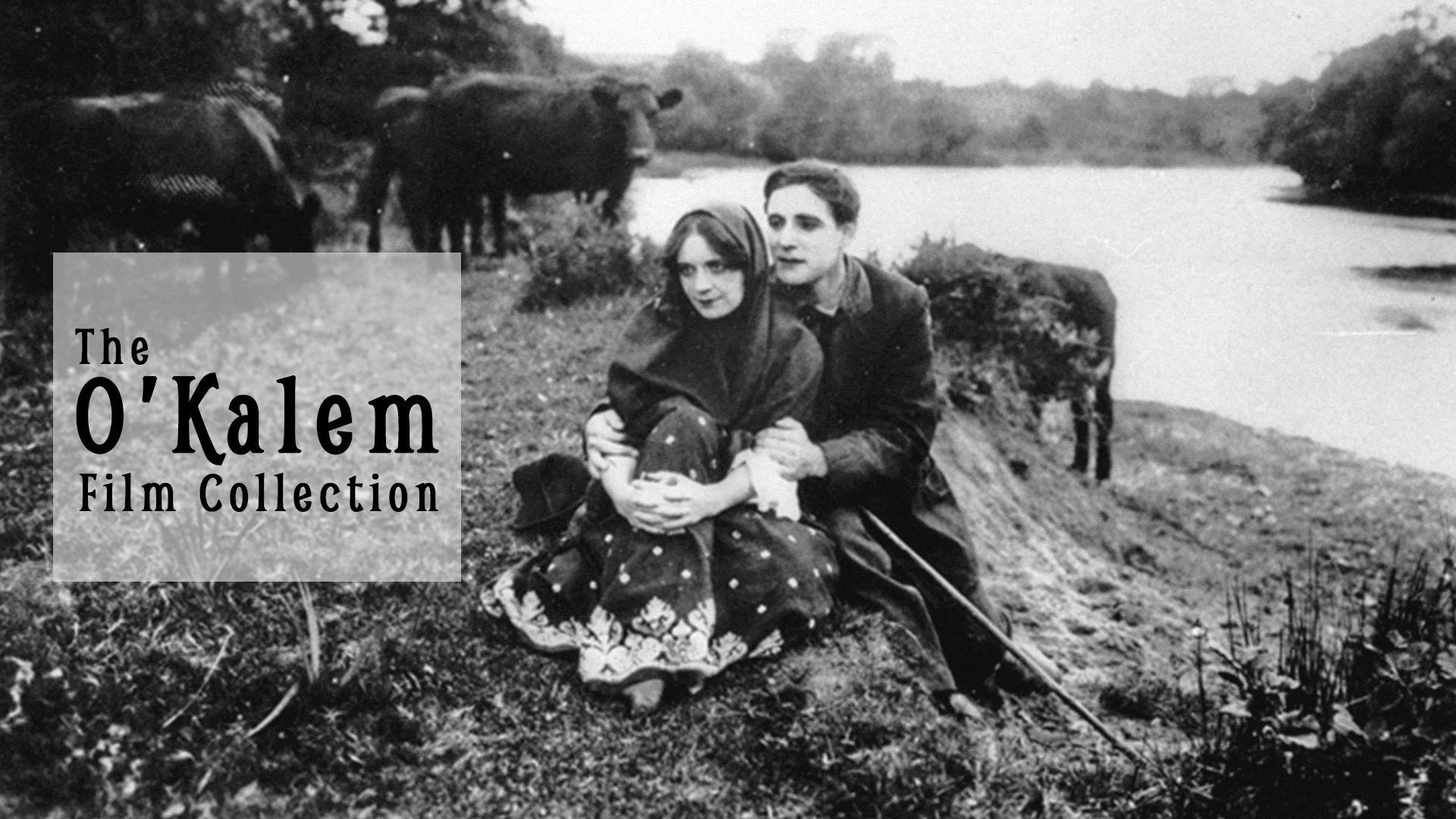 The O'Kalem Collection includes films directed by Sidney Olcott for: The Kalem Company (The Lad From Old Ireland, Rory O'More, The Colleen Bawn, His Mother and You Remember Ellen), for the Gene Gauntier Feature Players (For Ireland's Sake, Come Back to Erin) ,and the Lubin Company (Bold Emmet Ireland's Martyr).
When New York's Kalem Film Company came to Ireland in 1910 to make the short film The Lad from Old Ireland they made cinema history – the film was the first made by an American production company outside the US and also the first film ever made on two continents (and the Atlantic Ocean in between). Actor/director Sidney Olcott and actor/writer Gene Gauntier returned to Ireland several times between 1910 and 1915 to produce almost thirty Irish-themed films and earned themselves the nickname the O'Kalems in the process. The majority of their films were made in and around Killarney, Co. Kerry, making extensive use of the dramatic landscape and employing locals as extras.
The O'Kalem films can be considered important not only for their claim to be the first fiction films made in Ireland and on two continents, but also because they tell us much about the Irish emigrant experience in America at the start of the 20th century. They are also fine examples of silent era filmmaking by a large American studio. For several decades the IFI Irish Film Archive worked to identify extant copies of the O'Kalem films held in international film archives, to centralize them and retrieve copies of them for the benefit of Irish audiences.