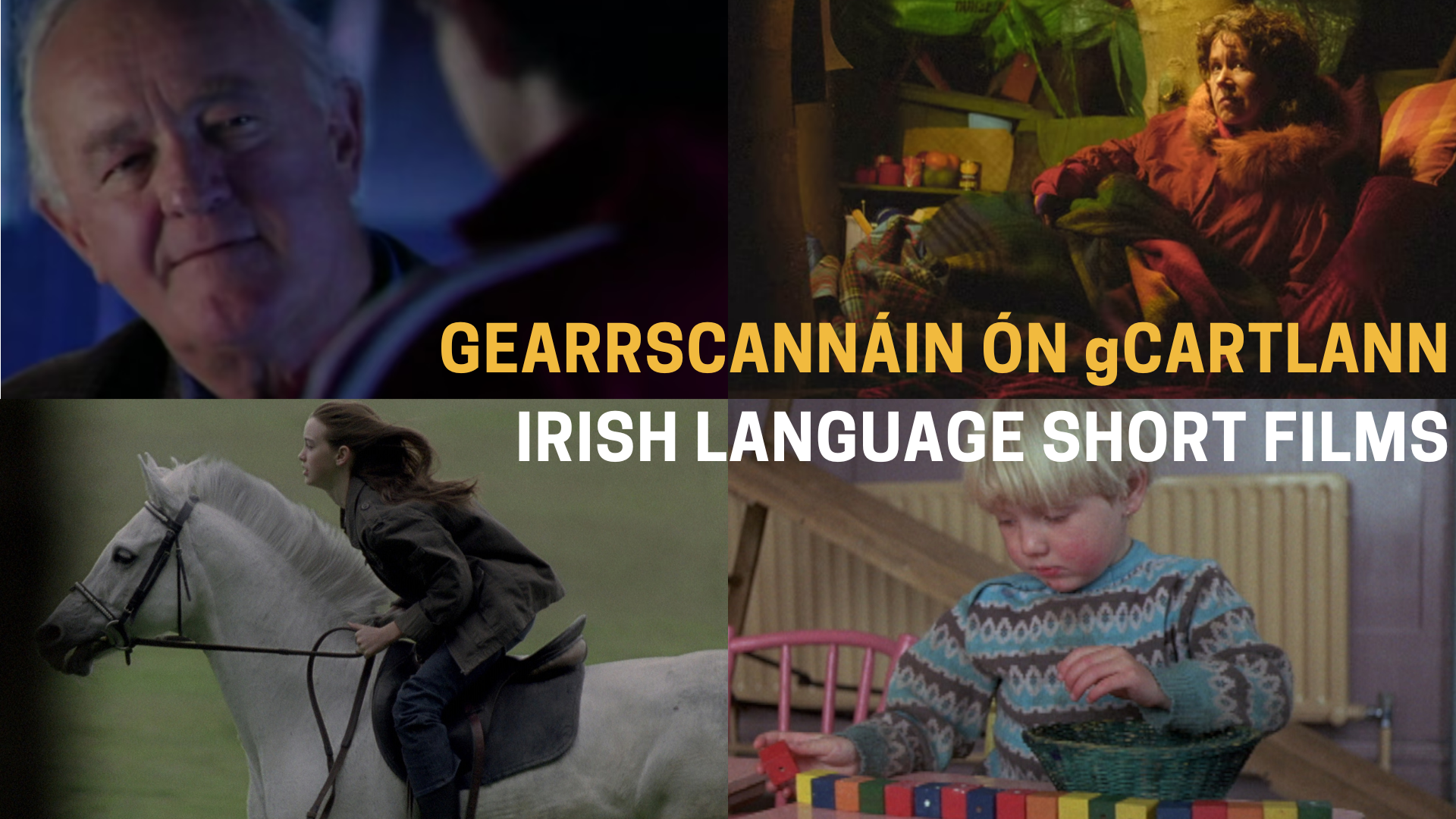 While feature films in Irish are currently enjoying huge international success, shorter films in the Irish language have been a staple of big and small Irish screens for generations. A vast, multi-faceted body of work exists and is preserved in the IFI Irish Film Archive.
It includes dramatised public information films produced simultaneously in Irish and English by the National Film Institute in the '40s and '50s; a selection from over 250 issues of the Amharc Éireann newsreel produced by Gael Linn for cinema exhibition between 1957 and '63; cinema shorts, some Oscar-nominated, made by Louis Marcus in the 1970s; longer form works made by Loopline Films, Louis Lentin and Margo Harkin for television and the scores of award-winning live-action and animated films made in more recent times.
Gearrscannáin draws together a wealth of short film material, sound-tracked as Gaeilge and demonstrating the loveliness and liveliness of the language across a range of film forms.